Planning a trip for a romantic getaway with your partner? Want to experience the beautiful horizons and add a spunk to your romance? It is time to steer away from the madness of the world and rest in the presence of the one you adore. So, if you wondering where on earth to take your partner for an unforgettable trip, here are a list of places that will give a prefect backdrop to your days of blissful romance:
---
1) HAWAII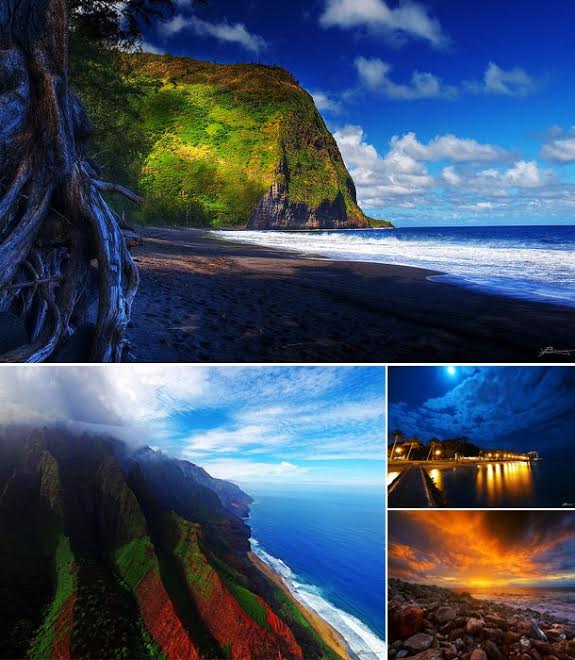 Often ranked as one of the best romantic spots in the world and boasting of unparalleled natural settings such as volcanoes, beaches, and remote locations, Hawaii guarantees an exceptional experience. You can go island hopping to Maui, Kauai, Hawaii, Molokai, and Lanai, which provides a rich menu of diverse environments to explore. If you decide to have your vacation in Hawaii, you might want to check out Four Seasons Maui at Wailea, which has been popular with celebrities such as Adam Sandler, Jennifer Aniston and Kate Bosworth.
---
2) TAHITI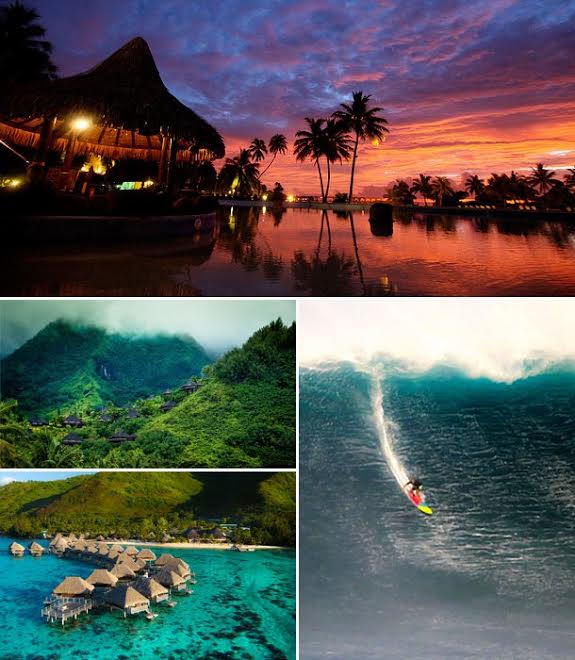 Tahiti is a paradise that seems to be specifically created for couples. With over 118 beautiful islands and famous destinations such as Moorea and Bora Bora, Tahiti has all the ingredients to fulfil the need for an exquisite and unique romantic vacation. Be sure to check out Sofitel MooreaIaOra Beach resort located in Maharepa.
---
3) ST. BART'S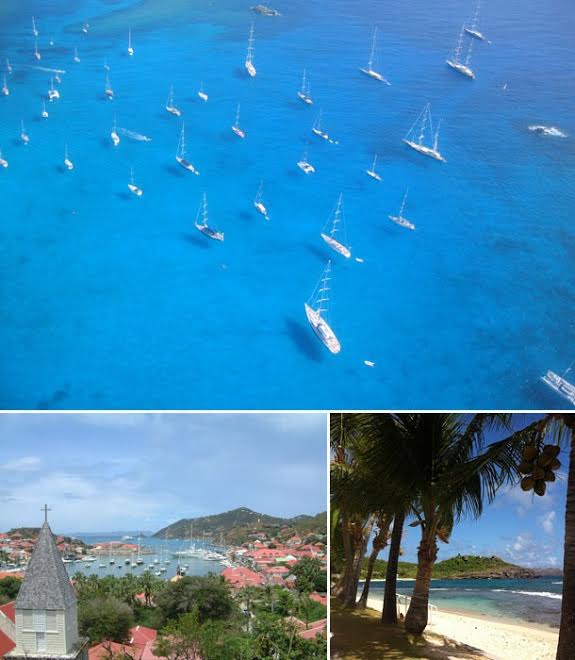 Known to be visited by the rich and famous, St. Bart's has more than enough for everyone to enjoy, including couples who head there with the purpose of celebrating their love on a strict budget. Conditions are perfect, the sun is right, the waters are pure, and the sand is white. Be sure to check out Le Guanahani, which is located within the breathtaking Grand cul de sac.
---
4) MEXICO, CANCUN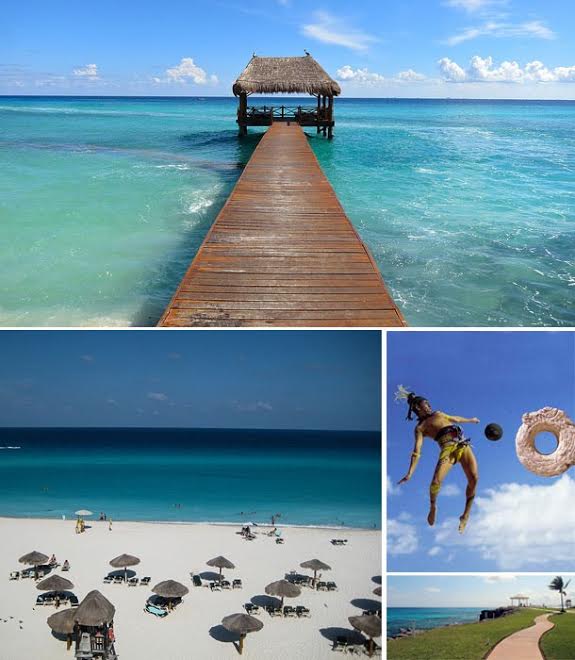 Mexico has much to offer. Not only will you be exposed to a bombardment of genuine spicy food goodness, but you will have the opportunity to enjoy serene beaches, great festivities and mysterious Aztec temples. Cancun is probably one of the most famous locations in Mexico and for good reasons. Warm weather, clear blue-watered beaches, and a host of accommodations makes Cancun a superb choice for couples. Speaking of accommodations, you should check out Live Aqua Cancunfor unique views to the beaches, a host of friendly staff, and famed cuisines which include, of course, Mexican.
---
5) ST. LUCIA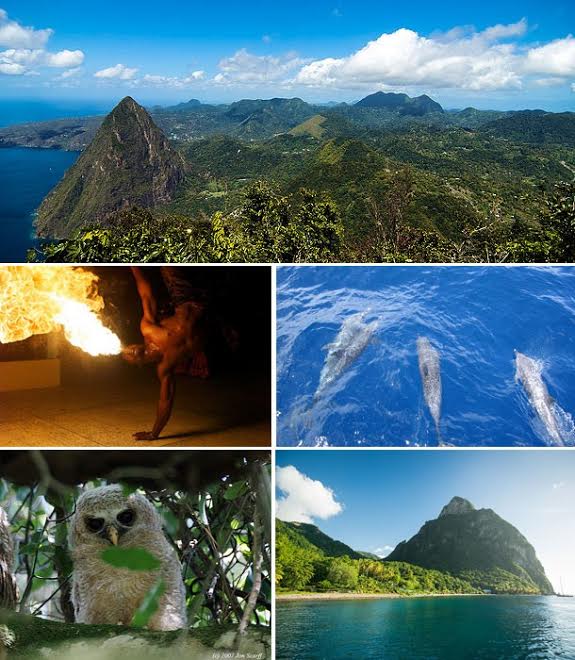 The Caribbean, especially St. Lucia, is indeed a wonderful place for couples. This cluster of islands has been hailed as one of the best honeymoon destinations in the world due to the many remote islets in the vicinity. You can even stay on an island of your own, rejuvenating yourself in therapeutic hot springs, tiring yourself with lots of water sports, or even climbing atop a volcano! When all the sports and activities are over, check in at the East Winds Inn for a good ol' comfortable environment staffed by some of the most friendly people you'd ever know.
---
6) SANTORINI, GREECE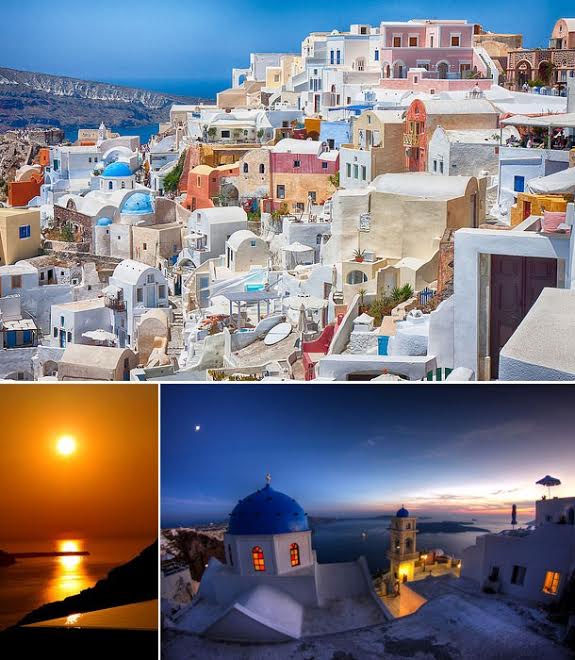 There are many things to expect in Greece, and exploring places like Athens, Acropolis, Crete, or Aegina would all be worth while. However, if you want a truly unique experience, checkout Santorini. This European island is located in the Aegean Sea and has erupted on the remains of a massive volcano. Enjoy the relaxing and striking dichotomy between the stark white buildings juxtaposed against the background of deep blue waters. Visit Belvedere Santorini for striking views of the caldera, located in a central location in Firostefani.
---
7) NEW ZEALAND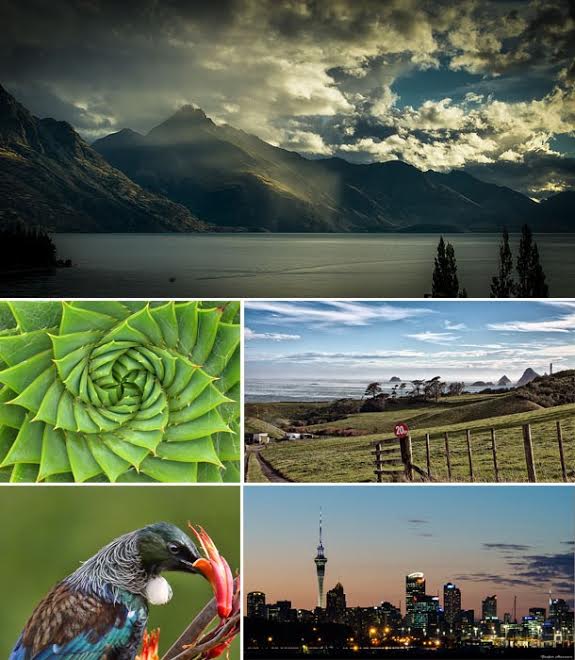 You're in for a treat when you choose New Zealand as your vacation destination. Most of the natural sceneries here, especially those in the colder parts of the country, are so unique and extravagant that some of them have been used for TV and films, including the movie Lord of the Rings. And with only 4 million people in a place that's as big as the UK, you won't have to deal with an overabundance of people no matter where you go. Complete your honeymoon package by staying at the Millbrook Resort, which overlooks a golf course surrounded by stunning hills.
---
8) COSTA RICA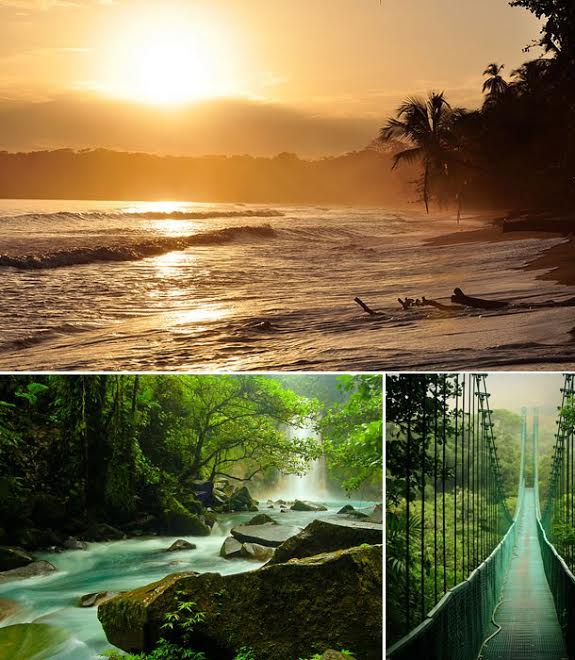 Costa Rica is host to exclusive boutique hotels, luxury world class resorts, lush hot springs, gorgeous beaches, and stunning natural beauty. Couples can go hiking trough dense and beautiful tropical rain forests, which are homes to some of the most exotic creatures in the world. If you want something more daring, take a trip down the white waters of Rio Toro, or take a canopy ride high above the trees in Manuel Antonio National Park. Whatever you decide to do, Costa Rica is a honeymoon destination you wont regret traveling to. To make your vacation even more memorable, consider staying in Manuel Antonio National Park in the stunning Arenas del Mar Beachfront and Rainforest Resort.
---
9) KOH SAMUI, THAILAND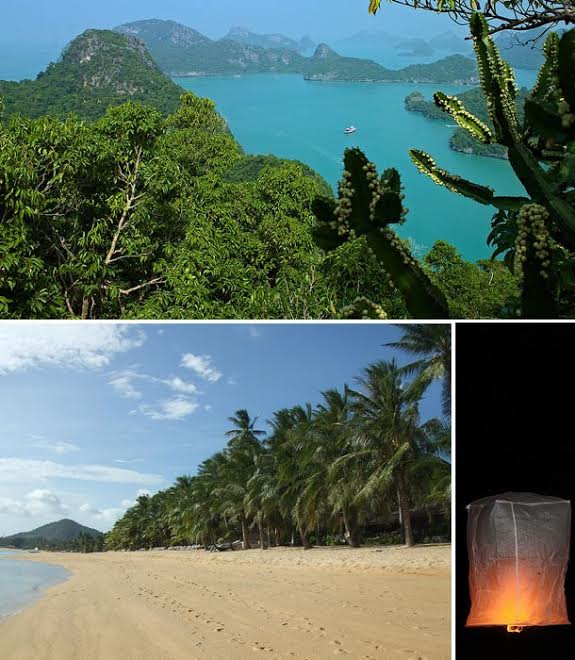 Thailand's most popular destination for couples, KohSamui is a large island in the Gulf of Siam with a wide array of stunning beaches. The island is part of the Angthong Marine National Park that guarantees couples ample opportunities for exploration and adventure including kayaking, snorkelling and diving. Be sure to book your stay at the luxurious Sunset Beach Resort and Spa in TalingNgam Beach and get ready to be blown away by their spas, romantic decor, and friendly staff.
---
10) COOK ISLAND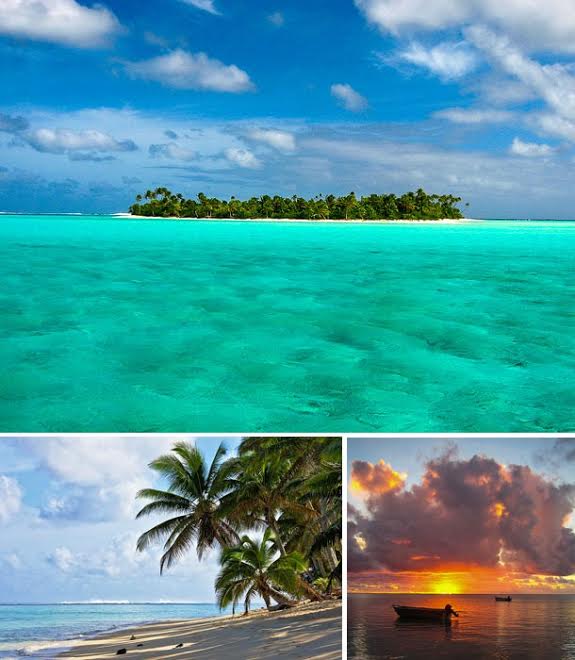 Lying between New Zealand and Hawaii in the South Pacific, the 15 Cook Islands boast of calm blue lagoons, untouched and pristine natural habitats, idyllic and warm weather, and a restful atmosphere. If you spend your vacation there, you can look forward to waking up every morning in paradise with fresh clean air, no loud noises, and dramatic views that are hard to imagine. If you've made up your mind to spend your vacation with your partner at the islands, check out Sea Change Villas. Comprising of secluded and private villas, a host of amenities, beautiful decor, and a team of some of the friendliest staff you will ever meet, this place guarantees a wonderful time.
---
*All Image Sources: Google*
Comments
comments