Are you a trend conscious soul? Or are you looking for tips for daily styling? Or do you have questions about which colour or accessory is favourable this season? Then keep up with the fashion world and latest trends by following some of the most incredible fashionistas established in Delhi.
Kritika Khurana (That Boho Girl)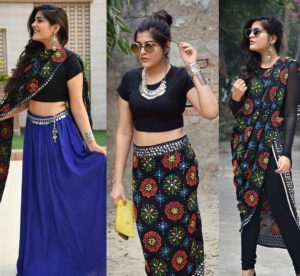 Kritika Khurana, or most popularly known as That Boho Girl is a fashion blogger. She is effortlessly confident, stylish and charming. Her looks are polished and exclusive, making her a fashion role model. Not only is she extremely a la mode but also veridical. Her story is relatable by most girl as she has managed to conquer her weight and low-esteem issues to transform into a strong and maverick woman. She has a YouTube channel too in which she posts vlogs about her travel escapades and others like DIY's and makeup tutorials.  She has not only been a success in this department but also using her entrepreneurial skills opened The Hype, an e-commerce store.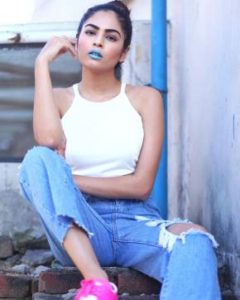 Mehak Ghai is not only a fashion blogger but also a beauty and travel blogger. Her YouTube channel features Vlogs from beauty hacks to fashion tips. Fashion for her is a twist in authenticity and remixing it with other styles. She has got the skills to transform any outfit into an ultra-modern and contemporary attire. She is everything a fashion enthusiast wants to be.
Malvika Gupta (Style on wings)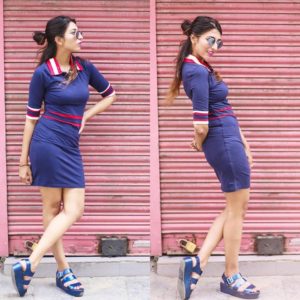 Malvika Gupta from Style on Wings is a passionate fashion and lifestyle blogger with the utmost desire to trace the path of her interest. With a degree in mass communication she discovered her ultimate love for blogging and fashion. Her zest and the desire to live her dreams and interests is what describes her. Her style mantra is a combination of chic and boho. She is one of those who like experimenting and researching about new things. Her sole aim is to deliver something to her audience that is fresh, chic and posh.
Pallavi (thatdesigirlblog)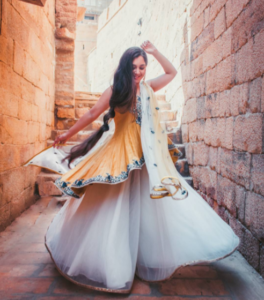 An Indian Rapunzel, who harmonises traditions with contemporary. She has a spirit of a classic desi girl. Her vogue is the amalgamation of ethnic and western couture in a way that reaches our souls. Her posts are not only fashion centric but also include healthy lifestyle and travel stories. Her blogs are very explanatory and versatile ranging from high street to casual street style. She also has a separate section for all brides-to-be that accommodate the demands and needs of a bride on her special day.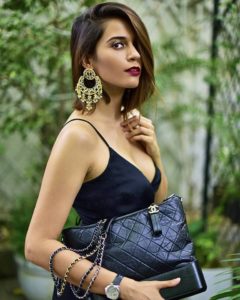 Akanksha Redhu is one of the millennial who has ditched the conventional 9-5 job to pursue her passion. She started her blog in 2010 as a means of expressing her ideas and inspirations from beauty to fashion to food and much more. Her blog is divided into six broad categories namely – Fashion & Lifestyle, Beauty, Events, Travel, Media and Shop. She is one of the fashion bloggers who has worked with many lucrative brands including, Gap, Blueberry, Michael Kors and Honda. She is not just a fashion and lifestyle blogger but also an avid designer and a travel enthusiast.
So what are you waiting for? Follow these lovelies to increase your style quotient. 
Comments
comments