For the tequila lovers out there, we got you!
Quench the thirst this monsoon with a Margarita and the absolute flavour of Kiwi. It's really light and refreshing. Easy to make and perfect for this warm weather.
FROZEN KIWI MARGARITA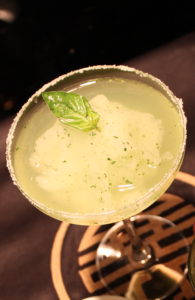 Ingredients
 Half cup superfine sugar.
 Half cup gold tequila.
Half cup silver tequila.
Half cup triple sec.
One cup fresh lemon juice
Half cup lime juice, freshly squeezed (6 or 7 ripe limes)
 4 kiwis, peeled and coarsely chopped
 cups crushed ice
Method
 Combine the sugar, tequila, triple sec, kiwis, and lime juice in a blender; fill with ice cubes; blend until smooth.
 On top of the ingredients, pour crushed ice until the blender is full.
  Blend, but don't liquify.
  Pour into margarita glasses and garnish with lime wedge.
  If desired, salt the rim of the glass.
Feel refreshed yet? 
Comments
comments